Creta Maris Beach Resort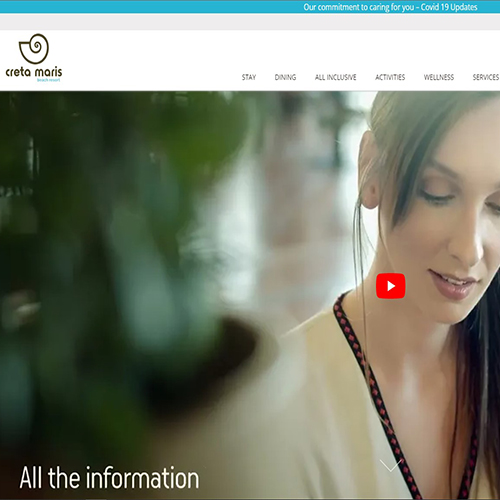 A historic hotel in Hersonissos, Herakleio, that combines tradition and luxury and offers its guests authentic Cretan hospitality.
The challenge:
To retain and improve the performance of the strong brand of the hotel, which was one of the first to open in Crete, while making it known in new markets. In addition: to increase ROAS and direct bookings through the hotel website.
Goals
We created the hotel's first website in 2012, and redesigned it a few years later. Advertising on Facebook began in March 2015 and includes brand awareness campaigns to reach new markets with parallel website traffic and remarketing campaigns to attract new customers in the key markets. We also ran search, display, remarketing and video campaigns on the Google Ads platform.
In 4½ years, Facebook advertising saw remarkable results in impressions (almost 4 million views) as well as in link clicks (nearly 29,000). We also had impressive results in conversions, with conversion value for the period November 2018 to October 2019 at €13,000.
At the same time, we achieved a ROAS of 1:6 in the last year on Google Ads, a 90% increase in clicks and a 50% increase in impressions.
Other Case Studies