Enagron Εcotourism Village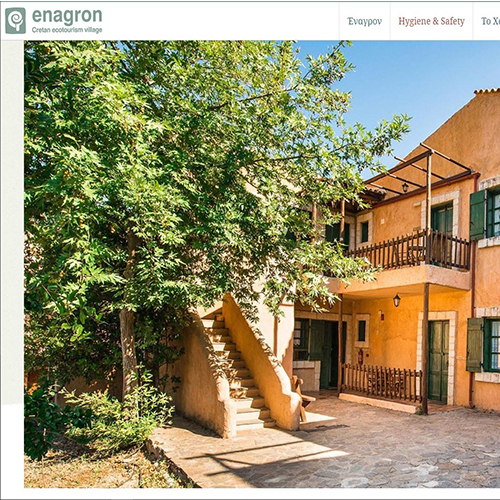 Enagron is a family-oriented, eco-friendly mountain hotel offering high-quality hospitality allowing guests to experience the Cretan way of life, sample authentic Cretan cuisine and enjoy Crete's unique natural environment.  
The challenge:
To promote Enagron in new markets abroad, increase its sales, and generally improve its online performance.
Goals
Initially, we created a user-friendly, comprehensive website for Enagron, with a responsive design and meaningful content, and combined it with a booking engine to facilitate direct bookings.
Through the Google Ads platform, we then invested in brand expansion and brand protection. At the same time, we focused on advertising through Facebook Ads, aimed at an overall improvement in online performance.
Results for 2019
Google Ads:
ROAS (Return on Ad Spend): Every 1€ we spent on advertising brought back 45€ in sales
Impression Share: 97%
Number of Keywords: Over 900
Direct Bookings: 65% of the total turnover. The Official Website was the 1st channel with over 70% of the total Online Sales
The impressive results of our work did not go unnoticed by Google itself, which promoted Enagron as a case study, contributing even more to the promotion of the brand.
Other Case Studies